It's undisputed that public adjusters are the pillar of our communities in times of distress. Hiring public adjusters to handle our property damage claims makes difficult times less stressful. Making time from our busy schedule to follow up a claim is a huge sacrifice to make. Public adjusters save us the agony of severally visiting insurance companies when following up on our claims. Public adjusters are meant to protect our interest. Their job hugely entails making sure that their clients get the best settlement.
Dealing with insurance companies without consulting with a professional when following up your claim can result in huge losses. The amount you may be compensated my feel like the insurance firm put a dagger straight through your heart and severally twisted it while looking at you deep in your eyes. Nobody wants to experience such betrayal from an insurance firm they have been loyally paying premiums to. 
We have seen many clients complain about unfair compensation. The look on their faces when narrating their stories resembles that of a man thrown in a hole full of ants and scorpions. Undergoing such an experience is terrifying. So, when should you consider using professional help?
Why Professional Help is Necessary When Following Up on Insurance Claims.
Filling large insurance claims require more time and energy than most policyholders think. Public adjusters are the experts who help level the playing field because they specialize in documenting claims, interpreting policies and arguing for fair settlements. However, you need to keep in mind that they are not miracle workers. Never will any public adjuster, no matter how good or experienced he or she is, extract more money from your insurer than the amount you are entitled to get under your policy. Public adjusters charge around 5% to 15% of the settlement. However, this varies from state to state considering that there are states known to cap the fee.
Other reasons for hiring public adjusters to handle your claim include:
a) No upfront fees required.
When it comes to seeking the services of a public adjuster, the main advantage a policyholder experiences is not parting away with their money before they receive their settlement from their insurer. It is traditional in the public adjusting industry to never pay a public adjuster before a settlement has been reached.
b) Public adjusters exclusively work for you.
Public adjusters work with the interest of their clients at heart. They have all the details of the insurance industry at the tip of their fingers. In other words, public adjusters can analyze every detail, word by word, of each insurance policy. Chances of them missing or leaving out any aspect is next to none. Throughout the claim process, public adjusters uphold their clients' rights. They negotiate with your insurer to ensure you get fair insurance settlements quickly and effectively. Their attention and focus are on their clients throughout the claim process.
c) Higher Insurance Settlements.
Although we have previously mentioned that public adjusters don't work miracles to ensure you get 'extraordinary' settlements, they nevertheless ensure you get a better settlement than your insurer would have opted to compensate you. Reputable public adjusters work tooth and nail to ensure you get the maximum payout you deserve. They know how insurance firms evaluate claims-an aspect that makes them the best representatives when dealing with insurance companies.
d) Public Adjusters Go an Extra Mile.
Compensation of policyholders by their insurers largely depends on the type of damages they claim and how well they understand their policies. If you, as a policyholder, are not careful when reading through the lines of your policy, your insurance company may neglect to reveal the full details outlined in the policy.
Many public adjusters have worked with insurance firms before; they, therefore, know how insurers think and act. Their knowledge of how insurance companies operate makes them best suited to represent you since they know what to look for in your policy to make claims for every damage you qualify for. Additionally, public adjusters can easily discover small details missed by the insurance adjuster.
e) Faster Results.
We all know that insurance companies can be a pain in the ass when dealing with claims. For whatever reason, most of them drag their feet and do their work half-assed. Putting up with them can take a toll on your health, especially if you know yourself to be impatient. For this reason, we need public adjusters to act on our behalf by constantly bugging or pushing them to speed up their pace.
Most homeowners who have handled paperwork without the help of a professional know how overwhelming the process can be. Public adjusters minimize the number of times insurance adjusters visit you, in the name of requesting for more information, by submitting appropriate documents. Since pursuing insurance firms is part of their daily routine, they have the know-how of preventing hold-ups and the best way of dealing with unnecessary delays.
Finding a Good Public Adjuster.
You have to be extremely careful when choosing a public adjuster because their quality and experience vary. Follow the following tips to find the perfect public adjuster to deal with your claim:
i. Make use of referrals. The National Association of Public Adjusters makes it easy for you to find the best public adjuster from your area. Don't waste a single minute, make use of the platform now.
ii. Refer to the Better Business Bureau to confirm if any complaints have been made concerning potential public adjusters.
iii. Compare at least three public adjusters before settling for any of them.
iv. Ensure you hire a licensed public adjuster. Most state insurance departments allow you to verify licenses online.
v. Carefully read the contract. Make sure that you understand all the details, including the fees and mode of payment, before hiring a public adjuster.
vi. Keep away from public adjusters who pressure you into signing a contract. Also, shun public adjusters who demand an upfront fee- With disaster comes conmen. Unqualified people may pose as public adjusters to take advantage of your vulnerability through tough periods.
Although a public adjuster may deal with any claim, some have specialized in dealing with certain types of losses and disasters. Some of these losses include frozen or leaking pipes, fire and smoke damage, theft and vandalism, water and flood damage, and wind, hail and storm damage. Let's go through some of the claims public adjusters deal with in their day-to-day activities.
a)    Hurricane Insurance Claims.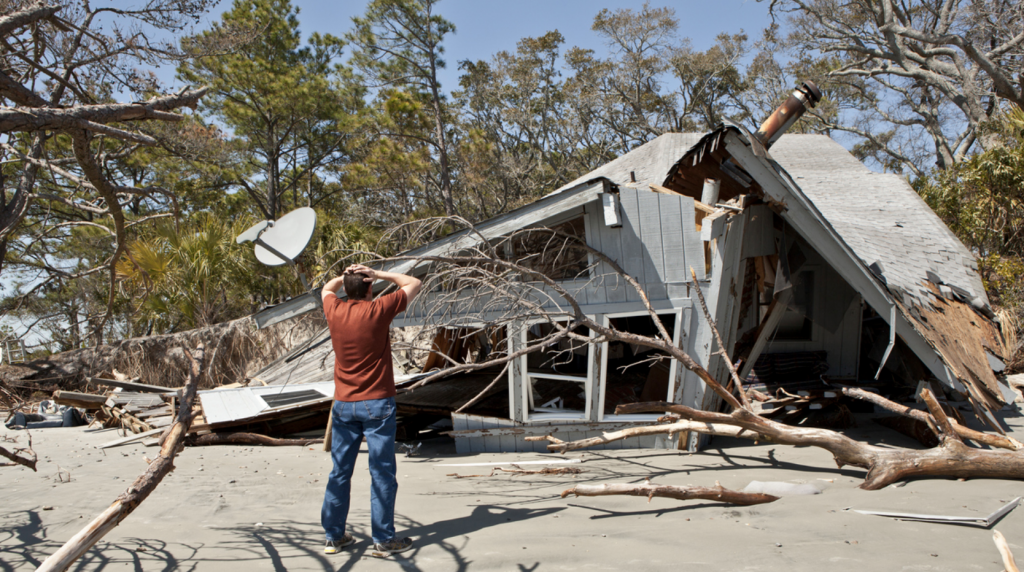 Any person who has suffered damage from hurricanes will be grateful if they have flood or windstorm coverage insurance. However, a lot of work lies ahead. Filling claims for significant damages can be take up all your time because you have to negotiate a fair settlement after documenting every loss. Missteps and omissions will lead to lower payouts.
To avoid lower payouts, consider hiring a public adjuster before reporting to your insurer to get back to your family and your jobs within the soonest time possible.
b) Fire and Smoke Damage Insurance Claim.
One of the most devastating experience businesses and families may face is fire damage. Navigating the complex process of filing a claim through the stress and confusion makes it more challenging. What's worse is the short-term decision people make about restoration contracts. Such decisions may impact your ability to get a fair claim from your insurer.
Fire insurance claims public adjusters come through during these distressful moments by filing an insurance claim that ensures you at least get the maximum return you deserve to help you get back on your feet. Good fire insurance claim adjusters take everything into account when diligently evaluating the scope of smoke damage and fire loss. They help determine the extent of damage to your belongings and structures, and the impact on your residence and business. They easily know which items can be repaired and which ones need replacement due to total damage.
Restoring policyholders to the condition they were in before the loss requires the services of cleaning and restoration specialists, electronics and appliance technicians and structural engineers. Public adjusters help you manage all these. They make sure authorization forms don't create disputes that may impact your claim with your insurer later on during the time of compensation.
c) Wind Damage Insurance Claim.
Standard homeowners' insurance policy ought to cover the peril brought about by wind damage. In case damage occurs as a result of heavy winds, immediately contact our public adjusting firm so that we can send one of our public adjusters to access the damage. High winds damage properties within minutes. They destroy the sidings of your structure, damage roof shingles, and snap tree branches which hit your home or fencing.
Experienced public adjusters know the importance of preventing further damage from occurring. As such, they arrange for immediate temporary repairs to protect your structure from further damage. They ensure that repairers go an extra mile and install tarps on your siding and roof to protect your building's interior from water damage.
Even if you are not sure if your policy covers wind damage, consult a public adjuster for further advice. It is advisable to call the experts so that they can come and view if there is any potential damage. If they are of the view that a claim requires filling, they will duly file a claim after inspecting alongside a company staff adjuster.
d) Water Damage Insurance Claim.
Some homes and business premises are located in areas prone hurricane and storms. If you are an entrepreneur or homeowner with premises in such areas, the most prudent thing to do would be to acquire a homeowner's insurance in case of water damage.
Many homeowners rely on their insurers to provide the required compensation for repairs and damages. Unfortunately, this never happens. Insurance firms don't always fork out the maximum payout when processing insurance claims by homeowners. If this happens, homeowners are left between a rock and a hard place. If you are looking for efficiency on steroids when dealing with insurance companies, get in touch with our public adjusters.
If you have suffered water damage, worry no more, our public adjusters look out for your best interests during such hard times. Our professionals understand the challenges many homeowners face when experiencing water damage. We work hard to make sure homeowners get the most out of their insurance claims.
Seeking the services of experienced and reputable public adjusters easily makes a difference in thousands of dollars to your insurance claim. Getting the maximum settlement for our clients is what makes our hearts beat; it's the fire in our soul that keeps us going. If you have suffered a significant loss as a result of water damage, contact one of our public adjusters to get the much needed maximum payout swiftly.
e) Roof Hail Damage Insurance Claim.
When it comes to hail damage insurance claims, the most common one is roof hail damage. These days, coming across a hail as big as a golf ball is as common as spotting a back fence cat. We have seen hail with a 5-inch diameter. Such hail tends to bring great loss to our home's roofs.
If you experience heavy hailstorms, note down the time and date when the storm occurred. Also, note down the time you believe the damage occurred. The next step that you should take is to take photos of your property, home, and yard after the storm. Focus on the damaged area. Inspect and take pictures of your external air conditioning units-hails destroy air conditioners (the airflow can be blocked as a result of dented or blocked cooling fins)
Your roof not leaking should not be a reason for not contacting public adjusters. People can still file insurance claims on damaged roofs even if they are not leaking. Never wait to spot a leak to file a claim.
Before getting in touch with your insurance firm, contact a private insurance adjuster or a roofing contractor to assess damages to your house. Always check if a roofing contractor is factory-certified before he/she embarks in making any repairs. You can also check if they are honest or if they provide high-quality service through the Better Business Bureau.
Make sure you are at home when the roofing contractor makes the inspection. Be clear that repairs will not be done immediately. After that, gather all the necessary facts, records, and photographs then contact your insurance company. They will then give you a claim number. If they become stubborn or take you in circles, contact a public adjuster.