Florida at a Glance
Florida is a sunny, warm and beautiful state located in the East Coast of United States. It is famous for its world-class beaches and wonderful state parks. A lot of people love to live in this state because of its nice weather, accessibility to beaches, low taxes, and fun outdoor adventures. Florida is famous for water activities like sailing, diving, swimming, yachting and surfing. It is also known for its exciting cruises. With picturesque scenery and a lot of fun-loving people, it has become one of the best places to live in and a convenient place for retirement in America.
Florida as a High-Risk Area for Hurricanes
As much as Florida is known for its natural beauty, it is likewise known for the destructive and catastrophic hurricanes that constantly hit some of its areas. Records show that 159 hurricanes had affected the state of Florida prior to 1900 which all in all resulted to at least 6,504 fatalities and damages costing over $102 million.
From the year 2000 up to the present time, several devastating North Atlantic hurricanes with 79 tropical or subtropical cyclones had affected Florida. The most recent ones are hurricane Irma in September 10, 2017 and hurricane Michael in October 10, 2018.
Records show that the months of September and October have the most number of disastrous hurricanes. The deadliest and most devastating hurricane ever recorded that hit Florida was "Okeechobee" in September 17, 1928 which made a landfall at Palm Beach and resulted to 3000 deaths over all.
Red Areas for Hurricane in Florida
If you're living in Florida or planning to visit this state during the months which are most susceptible to hurricanes, it is important to know the "red areas". Or, if you are planning to live and buy a property in this state, you must become fully aware of the areas which are more prone to storms and hurricanes. Here are some of the areas that you have to take note of;
Southeast Florida
This includes the key cities of Miami, West Palm Beach and Fort Lauderdale. Forecasters and weather experts estimate that this area will be visited by a Category 3 hurricane or greater (winds more than 111 miles / hour) once every ten years. Some of the most recent ones were Andrew (1992) which is a Category 5 disastrous hurricane and Jeanne (2004) which is a Category 2 storm. And who could possibly forget the disastrous and catastrophic hurricane Irma which affected so many lives and destroyed numerous properties last September 10, 2017.
The Florida Keys
The Key West town is situated at the end of this chain of islands all the way to the southern tip of Florida. Due to its geographic location, it is exposed on all angles to passing storms and hurricanes. The last hurricanes to hit it were in 1999 which was recorded as Category 1 and in 1998 which was at Category 2. It narrowly escaped hurricane Rita in 2005.
Southwest Florida
In 2004, Tampa, Florida was hit by hurricane Frances. Although it is not nearly as intense and as devastating as the other hurricanes, it is still packed with strong winds and a heavy downpour. This area consists of St. Petersburg, Clearwater, and Sarasota
Central Florida (Atlantic Coast)
The threat of deadly hurricanes lessens in north of Miami area particularly in the cities of Cocoa Beach, Cape Canaveral and Melbourne. The most recent however was hurricane Frances which made a landfall here as a Category 2 storm back in 2004.
Preparing for a Hurricane: Precautionary and Safety Measures
Hurricanes are natural calamities which cannot be prevented. No single person can stop the strong winds and heavy rains from happening. The least you could do is to protect yourself, your loved ones and your properties.
Physical preparedness is the key in overcoming disasters such as hurricanes. There is no doubt that living in Florida promises a lot of great and wonderful things. However, living in this state also demands a great deal of preparedness since it is a red area for hurricanes and disastrous storms. Your security and the security of everything that matters most to you are of utmost importance.
Here are some of the precautionary and safety measures you would need to take note of if you are living in hurricane-prone areas within Florida;
Be aware of the Atlantic hurricane season which is from the month of June all the way until November. During this time, you will experience heavy bouts of rain and the probability of hurricane is also high.
Make preparations in your home and stock up on important staples such as water, first aid kits, medicine, batteries, emergency light and food.
Don't panic and create a plan for the whole family. In case of an emergency, it is very important that you and your loved ones have a concrete plan. Each family member must know what to do and where to go in case you get separated from each other. Agree on a meeting place or a convenient and realistic way to contact each other.
Come up with a disaster kit which consists of water (a gallon per person good for at least 3 days), three days worth of food supplies, mobile phone and a back up charger, whistle to call for help, first aid kit, pliers, scissors, can opener, garbage bags, ropes, and critical medications.
Keep all valuable documents in a water-proof container
Fill your gas tanks as soon as you hear that a natural disaster is coming
Secure your home and make sure that all windows are protected. Find ways to install hurricane shutters. Tie or secure any outdoor furniture and trash bins and keep lawn supplies and lawn ornaments in a secure place. Keep in anything that may be blown away by the heavy winds.
Determine your property's elevation level. This can help you determine if your home is in a flood-prone area and can help you make some precautions in case of flash flood or storm surge.
During a hurricane, find the safest area in your home and stay there. Stay away from skylights and glass windows.
In case of flood, turn off the main electric switch; and in case of a blackout, make sure that all appliances are turned off and unplugged. Avoid using electrical appliances and stay away from electrical equipments.
Evacuating from dangerous areas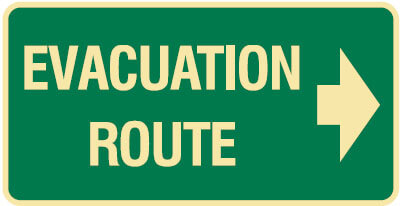 Should the local government advise the residents of a high risk area to evacuate, follow the safety guidelines that will be provided. Lock your property and evacuate the area as soon as possible. Stay in a safer place and make sure to bring all the supplies you need.
Always make it a point to secure yourself and your family first because storms don't last forever. It may sound cliché but all catastrophic hurricanes and deadly natural disasters come to an end. So don't hesitate to leave all material things behind you. When everything is over, it is much more important to find your family and friends safe and right beside you.
All material things that were destroyed by the hurricane can be repaired and restored. If not, everything can be replaced in time. So pay more attention to putting your family in a safe place first. It is much easier to move on after a disaster with your whole family and friends by your side.
Claiming for Insurance Coverage following a Hurricane
There is no doubt that living in hurricane-prone areas require insurance coverage for your property. This ensures that you property is insured and protected in case of severe damages. The only problem with insurance companies is that they can be highly selective and sometimes unreasonable when it comes to insurance claims. A lot of claims from their policy holders or clients following a natural calamity are being rejected and denied stating that the damages are not covered by their insurance plan and cannot be claimed at all. This can be very devastating and infuriating – especially after paying for the insurance.
Insurance policy holders should not lose hope and never give up in case their insurance claim had been denied. Things can turn around from "no coverage to full coverage" with some help from the experts.
The Solution
Public Adjusters can make a lot of difference if you are facing denial of claims from your insurance company. They can help you turn things around by negotiating directly with the insurance company. All you have to do is to call their number and one of their specialists would attend to you. They can schedule an appointment to see and assess your property and to gather pertinent documents.
1stresponsepublicadjusters.com is a company that aims to help insurance policy holders get the most out of their insurance plans. This company consists of a team of professionals and highly knowledgeable individuals who knows the ins and outs of insurance companies and how they operate. They can negotiate for you and help you get what you paid for. They will review your policy for you and determine all the possible claims you can get.
If you need any help regarding your insurance claims, do not hesitate to call 1stresponsepublicadjusters.com. They would be more than willing to take your call and to listen to your insurance concerns. They also offer free consultation.
So if you are facing rejection from your insurance company, don't lose hope because there is another option waiting for you. 1stresponsepublicadjusters.com had helped multiple clients with their insurance claims and today, you can be one of them. Call them now to get your free consultation.