Anyone who has suffered the effects of a hurricane knows how devastating the disaster can be. The rip tides, tornadoes, storm surge, and the high wind gust destroy everything in their way, including uprooting firm old trees. The aftermath of hurricanes brings about serious losses like the loss of life and property damage. For instance, hurricane Irma resulting in the loss of property worth $65 billion. Thousands of people are left without shelter while others are left without power. Although many people know what to do in preparations for expected hurricanes, they barely know how to manage their affairs after a hurricane. The following tips will be helpful in the event and after a hurricane.
Homeowners' useful tips after a hurricane
• Ensure you have taken the right safety measures for you and your family.
• Ensure your property or home is safe for entry. Switch off the main power sockets to avoid electrocution.
• Take initial videos and photos and create a list of damaged property, inside and outside your building. (While assessing the damages, make sure you look for roof leaks, flood damage, roof damage, and mold damage)
• Locate your insurance policy.
• Take steps to deter further damage. For instance, remove water from your house to prevent the growth of molds and mildew, tarp the roofs and remove fallen trees and other debris.
• Contact reputable hurricane adjusters for further advice and professional handling of the situation.
• Notify your insurance company about your losses.
• Come up with a plan and claim management strategies with your preferred hurricane public adjuster.
Residential hurricane damage claim management strategies
Residential properties hurricane claims can be handled in many different ways. When consulting with a public adjuster, develop a plan that answers the following questions.
• What is the scope or extent of damages to my assets or property?
• What is the proposed cost of restoration and repairs?
• Do you have a projected timeline for the period of restoration and repairs?
• Does my insurance policy contract have any benefits?
• Should I arrange for temporary living while the repairs are done?
• How can I keep my tenants?
• Does my policy contract have coverage for "additional living expenses" or "loss of use"?
• How long will it take to deal with my insurance company to clear my claim settlement?
Our hurricane claim tips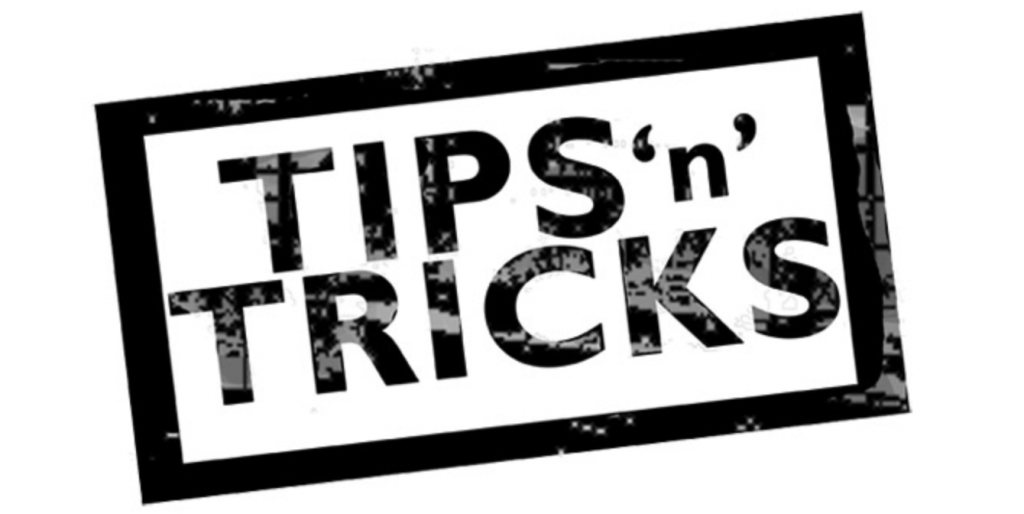 It can take weeks or months for claim adjusters to assess your hurricane insurance claim. If you are not ready to seek the services of a public adjuster to help you through the process, the following hurricane claims tips will be helpful in keeping you on the right track.
• Immediately request for a certified copy of your policy.
• Compile a detailed inventory of the affected contents, including quantity, brand, purchase price, age, and if possible, a link showing where you can purchase the items or comparable items online.
• Be in control of all your items. Never allow restoration companies to remove or dispose of your stuff until you have met with a reputable public adjuster and your insurance firm's adjuster.
• Mitigate potential ongoing damage to your home by boarding up damaged or broken windows and tarping damaged roofs.
• Get at least three damage estimates from independent contractors to estimate the cost of restoring or rebuilding your property.
• Do not at any point whatsoever sign contracts with general contractors ("for insurance proceeds contracts.")
• Do not start the rebuilding process until you are sure of all of your rights and the settlement options that you have. Start rebuilding when you have agreed on the scope and extent of damage with your insurance firm.
• Ensure that each point of communication with your insurance firm is documented; be it via text, fax, email or phone.
• If your hurricane insurance claim is not settled within two months (60 days), demand an explanation from your insurance firm adjuster.
• Go out of your way to uncover every benefit your insurance policy affords. If you are not able to do this, consider seeking the services of a trusted public adjuster.
Mistakes you should avoid when filing for an insurance claim
The confusion, stress, and anguish that come with disasters can affect your judgment capability. Such errors can lead to serious consequences like the delay or denial of a claim. The following are some of the mistakes that you should avoid making when filing for an insurance claim.
i) Do not fail to notify your insurer– Timely notice of your loss is a condition of most policies. Get in touch with your insurer as soon as possible in the event of a claim for timely compensation.
ii) Poor documentation– Poor document keeping may delay the recovery of your claim. Ensure you keep all your documents in files that are easily accessible. If you choose to send the documents to your insurer via snail mail, record when you posted the documents.
iii) Do not fail to cooperate with your insurer– Your insurer needs your total cooperation so that your claim can be settled as quickly as possible. Do not fail to comply with your insurer's request for information.
iv) Getting rid of damaged property– Do not dispose of any damaged property before your insurer's adjuster inspects it. Disposing of the damaged property gets rid of vital evidence needed for the settlement of your claim.
v) Not questioning the calculations of your insurer– Most people do not question their claims. They are satisfied with whatever compensation they are offered because they assume that the insurer's estimate is accurate. This is particularly wrong because your insurer may have undervalued your claim leading to low claim settlement.
vi) Failure of reading your policy– As soon as you receive your policy, read it thoroughly and make sure that you understand it. If you are having a hard time comprehending some details, ask your broker or agent to explain them to you. Make sure that you understand your duties before filing for a claim.
vii) Failure to follow up with adjusters– If you have not heard from the insurer's adjuster for several weeks, get in touch with them and inquire about the progress of your claim.
viii) Failure to hire a hurricane public adjuster– Some people assume that they can handle the claims process by themselves. In as much as you can do this, if you are not experienced in following up claims, you may be under-compensated when your insurance claim is settled. Hiring a public adjuster is the only way to maximize your claim settlement.
      Hurricane Public Adjusters
Hurricane-related perils present complex issues to homeowners. Most of them are never prepared for the immediate aftermath since they have never experienced such a disaster in their lives. At this point, almost all homeowners are dealing with urgent matters. They are busy addressing issues such as food spoilage due to power outage, water intrusion in their homes, and fixing blown roof shingles.
Experienced public adjusters accurately identify and address underlying issues that you may not understand. Many of the issues they deal with are difficult to document or investigate. Hurricane public adjusters ensure that you get a fair monetary compensation you deserve after going through such a horrific natural calamity. Hurricane public adjusters are well versed in determining various subject matters in your policy such as such as the exclusions, limitations, and deductibles. They are also best suited to represent you because they understand the legal jargon in your hurricane policy. Additionally, hurricane public adjusters are well suited in helping homeowners who have received underpaid claims or those who have been denied coverage under their homeowners' policy get their rightful compensation.
Advantages of seeking the services of hurricane public adjusters
Homeowners who consult public adjusters after experiencing hurricanes have an advantage over those who do not. Consulting a public adjuster has four main advantages.
a) Maximizing of settlements– Hurricane public adjusters use all means and avenues to maximize their clients' compensation. They have been in the public adjusting industry for years which gives them enough experience to deal with an insurance firm. Additionally, these professionals know the nitty-gritty of policies and can easily interpret every word on your policy.
b) Estimating your damage– Hurricane public adjusters are well suited for evaluating the extent of the damage caused to your property. They estimate your damage by making estimates after going through your property and make proposals to your insurance firm. Hurricane public adjusters prepare supporting documents on your behalf. Additionally, they make use of an effective cost estimating software to make a report to be presented to your insurance company.
c) Policy reviewing– Hurricane public adjusters are well suited for reviewing your insurance policy contract. After investigating on the cause and origin of the loss to your property, they examine your policy to come up with a fair estimate of your settlement.
d) Faster results– Working with a hurricane public adjuster will get your insurance company to compensate you at a faster rate compared to when you follow up your claim by yourself.
What to look for in hurricane public adjusters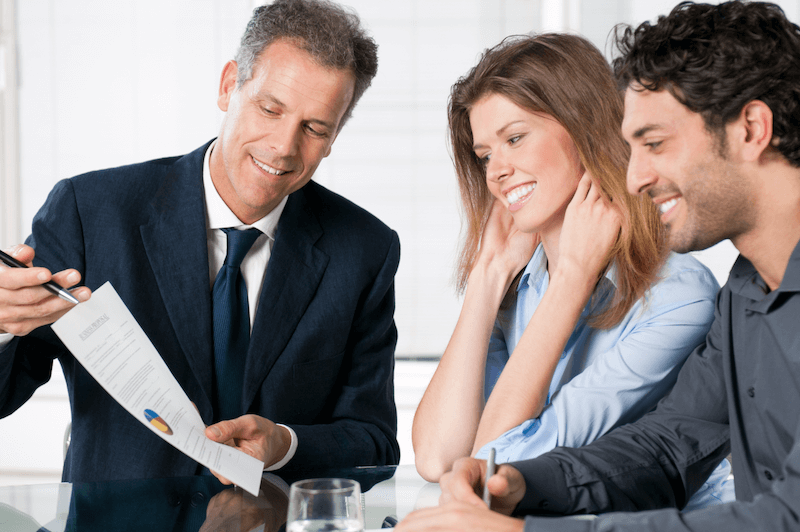 As with any profession, nothing beats experience. This is particularly true when choosing a hurricane public adjuster to represent you in the process of following up on your claim. The following are some of the things that you should consider when hiring a hurricane public adjuster.
a) How long the public adjuster has been in the industry.
b) How many hurricanes claims the public adjuster has worked on.
c) If the public adjuster works on a full time or part-time basis.
d) If the public adjuster has worked claims with your insurance company, if so, how many?
e) If the public adjuster is a member of an industry affiliation like TAPIA, WIND, NAPIA, or FAPIA.
f) Where the hurricane public adjuster's office is located.
g) If the public adjuster has a list of past clients you can contact for reference.
h) How long the public adjuster has been working in your city.
i) How frequently you should expect to receive updates on your claim's status.
Another crucial aspect to consider is whether your hurricane public adjuster is licensed. You can find out if your public adjuster is legitimate through the Department of Insurance website. Alternatively, you can clear your doubts by asking the public adjuster to show you his or her license. A competent public adjuster will take his/her time to review your policy before deciding to help you settle your claims. Additionally, a legitimate hurricane adjuster will not ask you for upfront fees. He or she will only get paid after your claim has been settled.
If you take into account all the information provided here, you will certainly narrow down your search to a few reputable hurricane public adjusters.
Conclusion
Regardless of whether your claim has been underpaid, denied or delayed, as a policyholder, you have options that can still ensure you receive a well-deserved hurricane claim settlement. We are professional public adjusters with a 99% success rate in all the insurance claims we have handled. If you need assistance to get your rightful claim settlement, get in touch with us now.